For the past 14 years, our experts have been at the forefront in ensuring our clients get the best sewer services possible. We also take you through the whole process, ensuring you understand every procedure done. Our sewer repair specialists are a call away if you require the best sewer solutions in:
THE TRUSTED SEWER SPECIALIST IN SEATTLE, WA
& THE SURROUNDING AREAS
Brewer's Sewer Repair is a Registered Side Sewer Contractor (RSSC) registered with the City of Seattle. It does not matter how severe or minor the problem, we are more than ready to tackle it and come up smelling good. Brewer's Sewer Repair uses only industry leading equipment. We offer trenchless sewer repair, sewer snake, sewer inspections, sewer lateral repair, new sewer construction, sewer installation, sewage line spot repairs, sewer clean-out installations,
Cured in place pipe liners (CIPP), pipe bursting. We offer free estimates.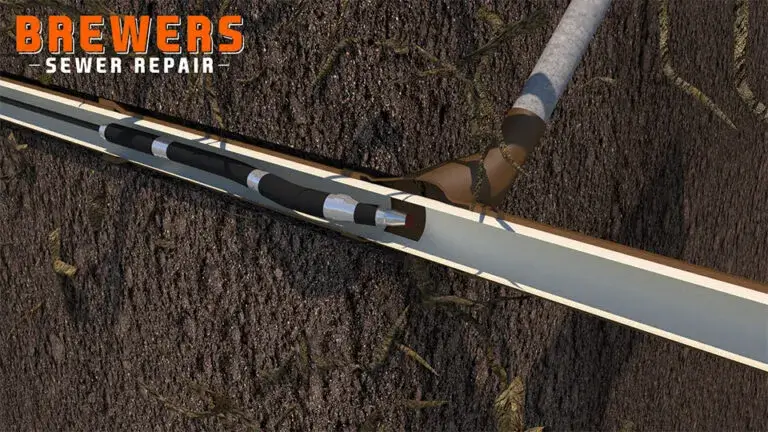 I found Brewer's through Yelp. We had a 100+ year old house and sections of the sewage pipes were old. Travis and his crew came by and did an inspection, gave us a great quote. His crew did the work on time, by the book.
We have used them twice since we staggered the repairs over a 5 month period and his crew did a great job the second time around as well.
Travis and his crew are friendly, professional and very accommodative. Highly recommend them.
I've used them twice for sewer repair/replacement and also for a drainage solution. Travis and crew did a great job and went above and beyond to make sure the job was done right. Great communication and customer service and very reasonable prices. I highly recommend!!
Amy Fields
Facebook Review
This outfit did ~$20k in sewer work on my property. Other company's jacked me around with high quotes and then only lowered them when I complained. Brewer gave me a fair quote the first time. In fact, the ended up not having to break as much concrete as expected and they reduced the invoice accordingly without me asking. Moreover, after they poured the cement, my five year old walked across it and then through gravel on it. I called them in a panic and they made a special trip out to my place to fix it. Finally, all the workers seem to like each other, take pride in their work, and have a good time fixing sewers!
This group exceeded my expectations and all respects and I would recommend them to everyone and anyone. Thank you!!!
We are a locally owned and operated as well as registered side sewer contractor that provides a wide range of sewer solutions, namely: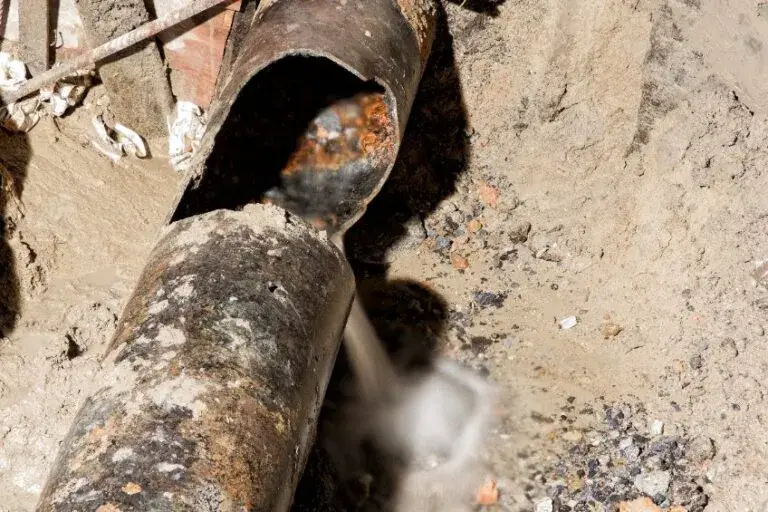 As a residential property owner, you might need sewer repairs since sewer lines are prone to defects. Some of the sewer repairs that our professionals fix include:
Our sewer inspection services are the best in the local areas. Our professionals perform sewer inspections to identify defects in your sewer system. We insert a high-resolution camera into the drains. We then analyze the video and provide a report to our clients first.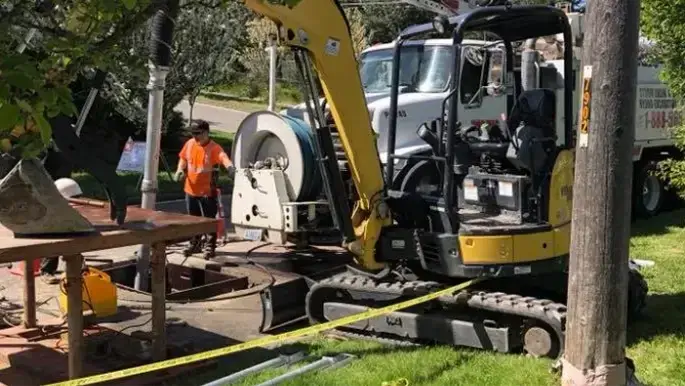 Call now for your free estimate!
Our experts use drain cleaning solutions to fix clogged sewer lines and slow draining tubs. We use hydro jetting and drain snaking techniques to remove debris and dislodge clogs from sewer lines. However, we do prevent the entrance of foreign materials that cause sewer obstruction by installing screens in every drain opening. Be sure to contact our experts for drain cleaning services whenever you observe the following: